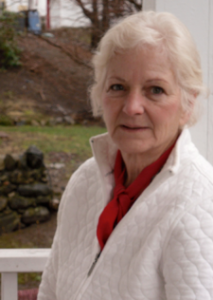 Eva Cincotta is  a graduate of the School of the Museum of Fine Arts, and Tufts University with a B.S. in Education. She is a member of the Rockport Art Association and Museum, the Malden Sketch Group and past member of the Copley Society of Boston and North Shore Art Association.
She currently exhibits at the Granary Gallery on Martha's Vineyard as well as the Martha's Vineyard Art Association, where she is a board member.  She has taught at several local colleges and holds classes and workshops in her home studio.
Artist Statement
There is a certain satisfaction with combining the tension of space, balance, and subject matter to create the most comforting relationship. I love the idea of painting ordinary mundane subjects and transforming them into colorful imagery. My work shifts from the attempt to present the world as it is and find the unusual positions to bring out the character that the usual onlooker may not see, such as a crooked street or leaning building. My idea is to stay focused on the fundamental relationships as an unfinished study while enjoying the beauty of colors coming against one another. This is an energizing and invigorating process as one moves to refining the subject to a simple point of view. Color and light, for me, always take on the role of transporting images to another era that provides nostalgia and the memories of a simpler time. My urge is to always leave the viewer with a sense of past tranquility that may give a moment's pause within our busy days.